PICUAL ULTRA PREMIUM EXTRA VIRGIN OLIVE OIL
This beautiful Chilean Picual EVOO is well balanced throughout with sweet fruity notes upfront.  Center notes of ripe tomato and peach gives way to a slight bitter finish.
All of our ultra-premium EVOO's are extremely versatile and pair beautifully with any of our barrel-aged Italian balsamic vinegars. Our ultra-premium EVOO's are a perfect choice for vinaigrettes, marinades, sautés, or used in finishing applications.
ORGANOLEPTIC TASTE PANEL ASSESSMENT
Fruitiness: 5.0, Bitterness: 3.8, Pungency: 4.3
EXTRA VIRGIN OLIVE OIL CHEMISTRY PROFILE
Biophenol Content: 376ppm, Free Fatty Acid Content: 0.15% < 0.8%, Oleic Acid Content: 80%, Peroxide Content: 2.4ppm< 20ppm, DAGs: 98%, PPP: <0.7%, Squalene Content: 11854ppm, ɑ-Tocopherol Content: 213ppm
COUNTRY OF ORIGIN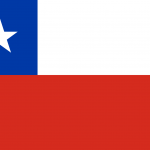 Chile
SUGGESTED BALSAMIC COMBINATIONS
All Barrel Aged Italian Balsamics
SUGGESTED PROTEINS
Beef, Pork, Poultry, Lamb, Waterfowl, Fish, Seafood
SUGGESTED VEGETABLES
All Leafy Greens, Roasted/Grilled Vegetables & Fruits
OTHER APPLICATIONS
Drizzled Over Cheese, Bread, Pasta
SALAD DRESSING (VINAIGRETTE) PREPARATION
Combine 2 parts Picual ultra premium extra virgin olive oil with 1 part balsamic vinegar. Whisk together and serve. To emulsify dab in a small amount of Dijon mustard or light mayo and continue whisking. Oil and balsamic will become creamy in appearance. Refrigerate remaining amount for up to 3 days.
MARINADE PREPARATION
Combine equal parts Picual ultra premium extra virgin olive oil with equal parts balsamic vinegar. We recommend preparing just enough to cover the protein. Place in zip-lock bag and squeeze out air. Place in refrigerator for at least six hours.
Note: For Fish, Seafood (catches from the water) we recommend rubbing the Picual EVOO into the raw protein in the absence of the balsamic vinegar for approximately 30 minutes. We recommend NOT using balsamic during the marinade step to prevent the acidic balsamic from breaking down the delicate protein.  Instead, combine Picual EVOO and balsamic and use to drizzle over the finished product.
HEAT APPLICATIONS
Applying heat to any oil or balsamic may slightly reduce the original flavor profile. To bring back any lost flavors prepare a small amount of fresh marinade and drizzle over the finished product.
RECIPES USING PICUAL ULTRA PREMIUM EXTRA VIRGIN OLIVE OIL
Our Ultra Premium EVOO's can be used in any recipe calling for an Extra Virgin Olive Oil. Using our products is super simple and if you can use a tablespoon, which we know you can, then you can master any application.  We highly recommend viewing our TIPS & TRICKS page for helpful ideas.  If you need further inspiration please check out our RECIPE PAGE.  Please keep in mind; flavors are interchangeable across our recipes.  For example, if a recipe calls for EVOO "X" but you only have EVOO "Y" we'd say go for it. Just try to stay within the same intensity profile (Mild, Medium or Robust).  Most importantly, experiment and have fun!
PICUAL ULTRA PREMIUM EXTRA VIRGIN OLIVE OIL NUTRITIONAL INFORMATION
All of our Extra-Virgin Olive Oils meet the Ultra Premium Standard and are fully lab tested to ensure FRESHNESS, PURITY, and the HIGHEST QUALITY.  Lab testing also provides valuable information in regards to the HEALTH BENEFITS which the Mediterranean diet boasts!  Our EVOO's are PURE, meaning they are not cut/diluted with other oils such as the vast majority of commercially available so-called "EVOO's".  All EVOO's are GLUTEN FREE!  These EVOO's are unmatched and handpicked based on their chemistry profiles.  The World's finest!